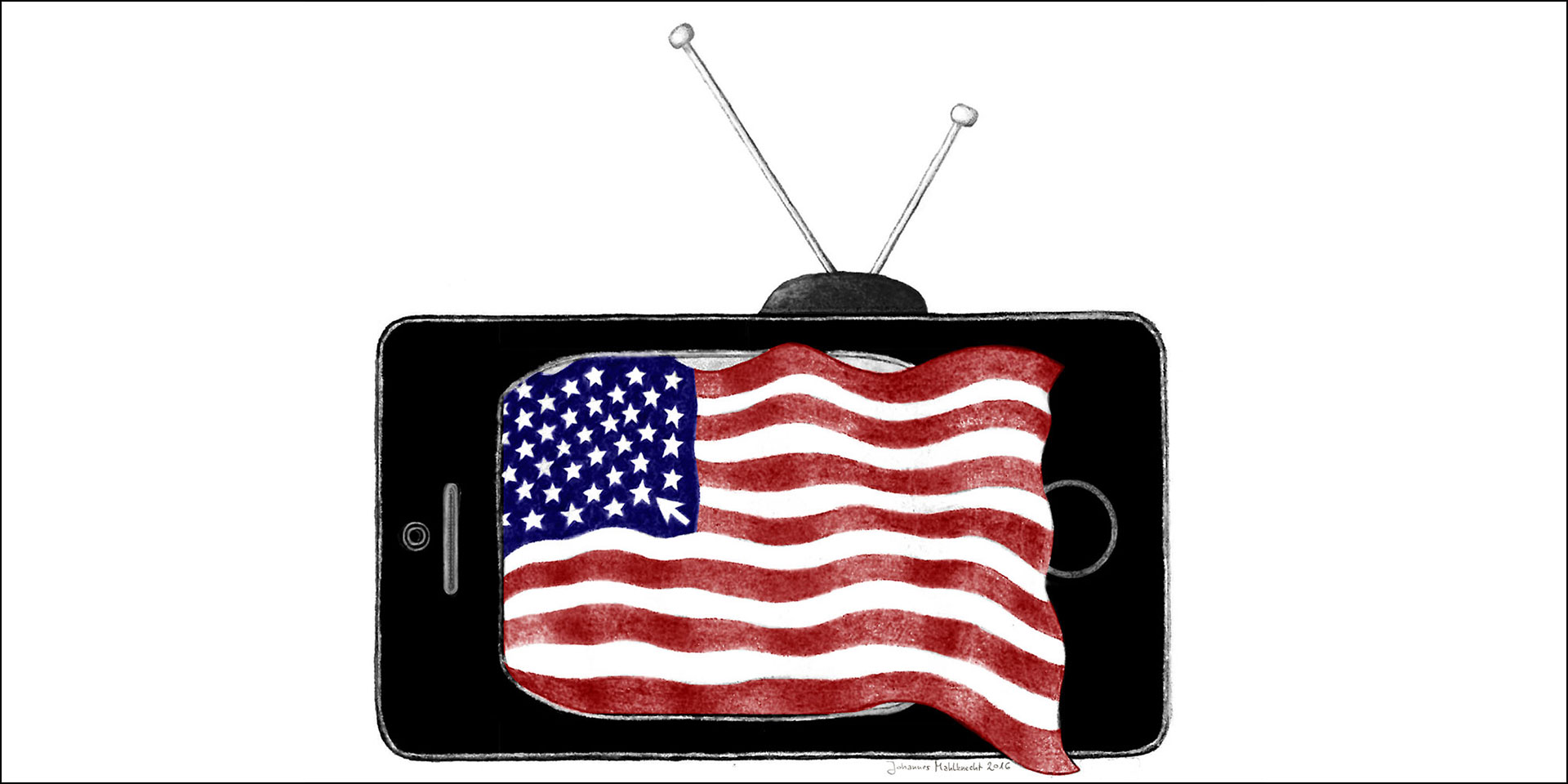 "America Through the Small Screen" was the topic of the 43rd annual conference of the AAAS. The event took place in Innsbruck on November 11-13, 2016.
With shows such as Breaking Bad, House of Cards, Game of Thrones, Homeland, True Detective, Mad Men, and Banshee, the 21st century has truly become the Golden Age of American television. The evolution of this new era is intricately interwoven with technological innovations, such as DVRs, the DVD, and, most recently, streaming services. Characterized by more flexibility and 'bingewatching,' new consumer behavior has had a conspicuous impact on recent television narrative, most importantly in terms of topicality, complexity, depth, and character development. Television is clearly not film's little and lesser brother anymore but has become the object of critical inquiry by scholars and the public alike. Therefore, we invite paper proposals that analyze American television according to the following two approaches:
1) American television and cultural studies:
Many television series deal with or are influenced by current or historical events and offer a fictionalized window into aspects of American culture. For instance, Homeland thematizes post-9/11 fears and government practices; House of Cards stunningly portrays the political climate in Washington D.C.; Orange Is the New Black depicts power structures in a jail for women; and Mad Men revisits and, thus, challenges the virtues and vices of the American Sixties. Critical analyses of shows that depict these and other topics will give a unique insight and new perspective for the field of American Studies.
2) American television and narrative theory:
The choice of topic is not the only aspect that makes (particularly recent) television shows so intriguing. Many offer original narrative techniques and features that beg for close narratological analysis. Most current television shows are serials rather than series, that is to say, they offer story arcs that span an entire season, often even the entire show, as opposed to resolving the storyline at the end of each episode as used to be the case. This practice creates, of course, a superior complexity of narrative. Furthermore, the intricacy of the distribution of information as well as viewer manipulation is at an all-time high. These days casual watching is in many instances discouraged as viewers need to pay attention to every detail at every moment. Often even a second viewing is required.
CONTRIBUTIONS
Conference contributions should address these multifaceted phenomena in American television series. Since television studies has become a vast field of inquiry in recent years, we would like to particularly focus on scripted American prime time series and serials that have been produced and broadcast in the 21st century. However, we also invite proposals about pre-2000 programs as well as other television genres, such as the situational comedy, reality TV, and late night talk shows.
ORGANIZATION
The conference will be organized by the Austrian Association for American Studies (represented by Mario Klarer and Cornelia Klecker, University of Innsbruck). The keynote lectures and various panels will be held in seminar rooms and lecture halls at the Geiwi-Tower and the conference opening in the old rooms of the Theology Faculty of the University of Innsbruck.
KEYNOTE SPEAKERS
As keynote speakers, we have already been able to win:
Christopher Bigsby


Professor of American Studies at the School of Art, Media and American




Studies, University of East Anglia

Amanda D. Lotz


Associate Professor of Communication Studies at the University of Michigan

Diane Negra


Professor of Film Studies and Screen Culture at the School of English, Drama




and Film, University College Dublin, and Co-Editor of Television and New




Media